October 26, 2019
Posted by:

admin

Category:

Uncategorized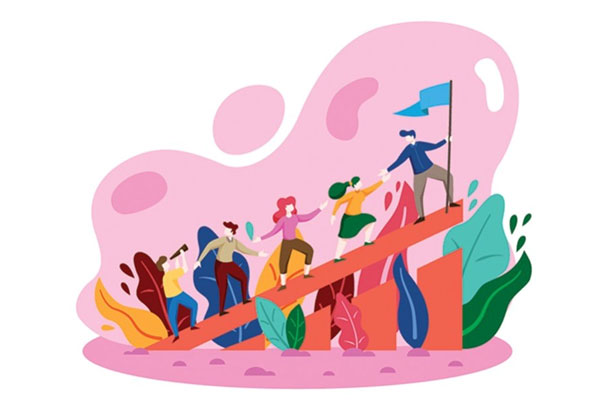 "In the twenty-first century, more than ever before, effective leadership is about serving others. The Digital Revolution is transforming a transaction-based world into a relationship-based world. The capacity of individuals and organizations to serve others is greater than ever before. You're able to create more relationships, and serve more people more effectively in those relationships, than even our recent predecessors could have conceived." ―James Strock
With the ever changing complex business environment and highly co-dependent world understanding and practice of leadership is gaining its own focus of attention. 21st Century Leadership is a standpoint of leadership envisioned to respond to the distinctive challenges and prospects of today's world. Insightful of an extended model of leadership, it draws upon and assimilates models and practices from a wide range of disciplines and backgrounds to nurture everyday knowledge and transformative change in service of the world.
More than the manners, traits, and styles of people, 21st Century Leadership views leadership as an asset of any social network. Not merely the domain of those "in charge," leadership is something in which everyone participates. While supplementing management and administrative functions, leadership is a distinct measurement of organizational life, and its growth requires its own focus of thoughtfulness.
In traditional organizations, the emphasis of leaders was to maximize value for shareholders. To do this, they performed the roles of:
Organizer(developing strategy and converting it into a plan)
Administrator (allocating responsibility)
Controller(making sure everybody does what they should to minimize discrepancy beside the plan).
So what are the roles of leaders in 21st Century?

The new approach to leadership must focus on co-creating meaningful value with and for all stakeholders, expanding beyond shareholders to include customers, employees, partners and our broader society. In an open system, everyone must win. Otherwise, they'll simply go elsewhere.
This new style of leader is required to play new roles: idealist, prime mover, tutor and synergist. The traditional roles, while still available to leaders when needed, become interlaced into the way people work.
As Idealists, leaders shape the advent of a clear, compelling purpose and idea that resonates throughout the organization. As idealists, leaders also work with teams to decode the idea into measurable outcomes that empowered teams can work towards.
As Prime movers, leaders take on the more refined role of designing the organization as an open and empowered system, able to recurrently plan, execute, and adjust flow of resources across working cycles. They support a deeper examination of the system designs at the core of the organization, creating space to re-imagine how products might be produced, or how sales might be generated.
As Tutors, competence building of beliefs, knowledge and skills becomes a critically important part that leaders need to focus.
They do this through promising a wide range of formal and informal learning initiatives, and evolving a culture of learning throughout the organization. They create environments where it is comfy to experiment, where people feel equally good about discussing what went well and what could go better.
As Synergists, leaders unleash energy throughout the system. They do this by removing roadblocks that prevent empowered teams from bringing ideas to reality, nurturing connections across the organization, helping people to connect what they're working on to the organization's vision and aspiration and lastly, to inspire a broad and friendly environment of fullness, where people can bring their authentic selves to the office, work in invigorating and sustainable ways, and pursue the full range of their individual and professional ambitions.
Leadership has been shifting from good to great in 21st century. The leaders at levels including chief executives must appraise their leadership principles and practices to stay pertinent and serve the stakeholders positively to achieve organizational excellence and effectiveness. We at Shelby Management Solutions can help you in this journey!
Connect with us to know more: info@shelbyglobal.com, contact@shelbyglobal.com