October 26, 2019
Posted by:

admin

Category:

Uncategorized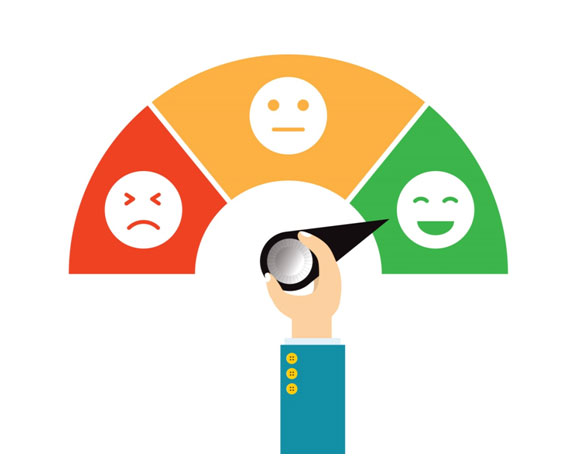 Today's Business Corporations are no longer those spaces in gigantic buildings occupied by employees in cubicles. Much to a surprise of all boundaries amidst the physical office set up and the place where the work actually happens are becoming hazy, as is the distinction between personal and professional lives.
Success in future will be of those enterprises that rip apart the gap between individuals, technologies and the workplace. If there are no barriers separating the workforce, everyone will be empowered to do their work, to be resourceful and dynamic wherever they are.
To drive performance and efficiency together in the digital age, HR needs a consumer-centric mentality and approach to employee experience.
Why is employee experience so important? 
For enterprises to remain competitive in business world!
It's an alarming call for companies to be more digitalized in coming years in order to survive in the competition in the long run. For HR managers it becomes imperative to tackle key priorities of HR to support organisation's digitalization goals and EMPLOYEE PRODUCTIVITY is critical driver to achieve these goals.
Top business organizations make it a priority to engage with their employees so they participate with the company's philosophies and culture. Leaders and talent professionals who lead from the front, harness opportunities and touchpoints to reinforce organizations' assertion to employee engagement.
What can be done?
Listening to Employees: Organisations simply should not make any assumptions as to what employees want. Instead they can listen and by doing so can determine what employees value .New technology and tools could be used to capture employee data (where they work, with whom they work with, their experiences on workdays). The support to employees will give way to better performance.
Deconstructing efforts : Companies should not just keep focus to quality and functionality rather also focus on employees efforts , how much time and effort is spent (high-low points of it ) , identify those critical touchpoints and make sure it's made easier wherever its needed .
Iteration is key: Undertaking long-term projects to have one and done solution is not the answer here instead developing short term iterative projects is the need. Service providers stay modern and constantly iterate the user experience. (For instance the apps we download on our mobiles have updates every now and then). HR process and solutions need to do the same.
We at Shelby Management Solutions ensure a customer -centric approach which is more consistent with what people value in the digital world and ensure delivering value to your employees and productivity for your organisation in everyday engagement and learning and even your recruitment process. Let's leap forward with the digital mind-set.
Connect with us to know more: info@shelbyglobal.com, contact@shelbyglobal.com