December 18, 2019
Posted by:

admin

Category:

Uncategorized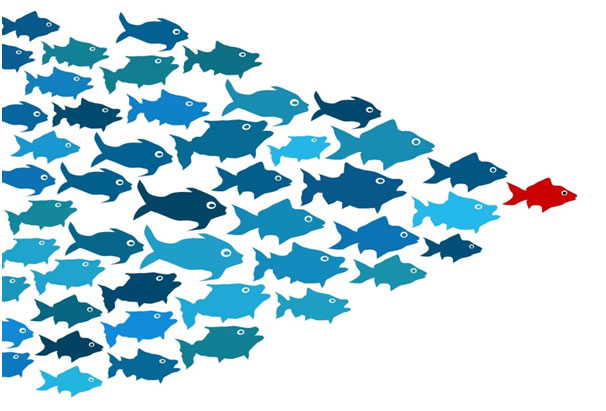 Driving up a successful company in the present day is a lot different than what it was a decade ago. Companies in all industries are progressively becoming digitalized and re-organized into new forms of digital organizations. Digital revolution is swiftly and profoundly changing existing businesses and it is widely accredited that companies that miss the trend of digitalization today will be in the future slower, less flexible and less competitive than digital pioneers.
Digital transformation is on everyone's radar right now!
So what are those most in-demand skills for the 21st century?
Digital Literacy
Digital organizations call for digitally transformed leaders. A digital leader must need to understand and appreciate the role technology plays in our day-to-day and professional lives. Team association, innovation, knowledge sharing and other characteristics of a digital workplace, should all become an inherent and natural part of the digital leader and the organization.
Being a visionary
Leaders should inspire their staff in an organisation to believe in their vision. This means to say that digital leaders need to be better narrators of stories as they drive emotions which would help these digital leaders to connect and encourage co-workers and others in an organisation. It's not just about keeping pace with trends in technology rather envisioning possibilities that are unseen yet. Sharing their visions and philosophies enables them to get the best people on their side in the industry.
Being Speculative
Digital leaders should not be terrified to take risks or to fail, modernization and advancement are otherwise not possible. This means that they have to create an environment in which employees are allowed to fail and make mistakes without backlash. This encourages them to try-out and to transform and help the business grow.
Putting people forefront
Crafting a digital infrastructure and implementing new developments and tools that aligns with the company's objectives and approaches is the task of a digital leader. In order to achieve those business objectives, a great digital leader would put people ahead to get there. Digital transformation should become part of an organisation where everyone is gearing up to adapt and thrive. Communicating the benefits of new technologies and processes to people through training should drive them to use new tools with great self-confidence.
You can't undo the change, but you can acclimatize
Digital fluency and the ability to repeatedly innovate could make or break your business. The people in the driver's seat would need a robust hold of disruptive technologies and how to capitalize on the same to business success.
We at Shelby Management Solutions can help you with our innovative training programmes designed to build competencies required for digitally transformed leader.
Connect with us to know more: info@shelbyglobal.com, contact@shelbyglobal.com